Outdoor or chuckwagon style cooking. This recipe might actually originate from there. And you can make it with so many different ingredients. I made my version with Cheddar and jalapeños. And let me tell you, it's incredibly delicious!!
Cheddar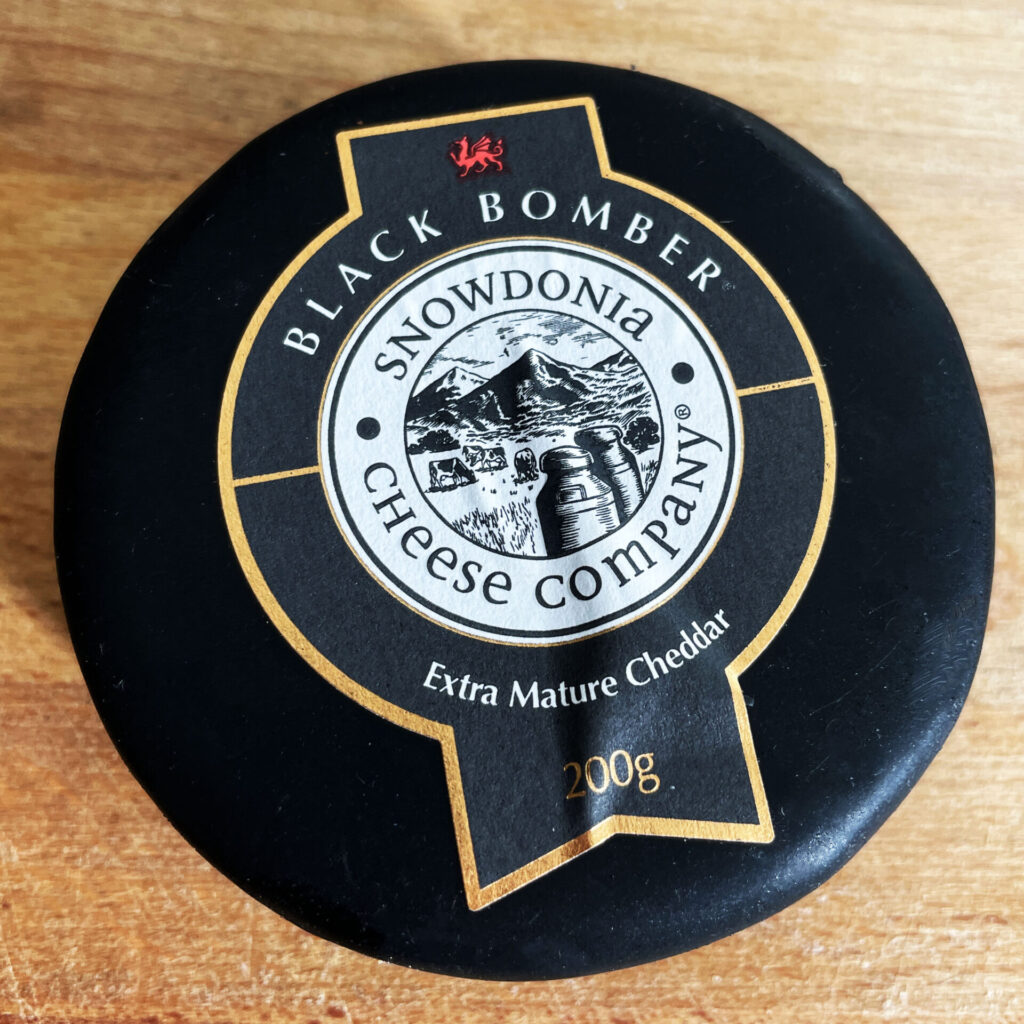 I recently visited England and also visited the birthplace of Cheddar. There are many varieties, and each region has its own version. For this version, I used Snowdonia extra mature Cheddar, a delightful Cheddar with a distinctive flavor from Wales, specifically the North of Wales. It's one of my favorite places in England. But, we're not talking about English dishes now; this is truly old-fashioned chuckwagon, outdoor cooking comfort food from the USA!
Beer
I use beer a lot in my recipes. Mainly because of the taste but it also has a good influence on food and with preparing a tasty meal. In this case i used a fruity IPA from a local Brewery called "De Molen Brouwerij". But you can use any beer i guess that you prefer in this. Be aware though that the taste of the beer will be recognizable in your bread.
Print
Ingredients
3 cups all-purpose flour

2 1/2 tablespoons granulated sugar

1 tablespoon baking powder

1 teaspoon kosher salt

1 to 1 1/2 jalapeño peppers, finely chopped

1-2 teaspoons garlic powder (adjust to your taste)

1 cup grated cheddar cheese

350 ml beer

6 tablespoons melted butter
Print
Directions
Turn on your BBQ and set it up for indirect heat at a temperature of 180°C (356°F). If you're making this in the oven, maintain the same temperature.
In a large mixing bowl, combine the flour, sugar, baking powder, salt, and garlic powder, and mix them well. Add the grated cheddar cheese and stir to combine. Create a well in the center of the mixture.
Pour the beer into the well and mix everything thoroughly until there are no more lumps of flour.
Pour half of the melted butter into a bread loaf pan (or a Dutch oven), ensuring that it covers the bottom.
Pour the mixture into the bread loaf pan (or Dutch oven) and make an even dough.
Now, pour the remaining melted butter over the dough and place the pan in the oven or on the BBQ for 45 minutes.
Check after 45 minutes with a skewer to ensure the dough is fully cooked (the skewer should come out dry without any dough sticking to it).
Let the bread cool for about 10 minutes, then carefully remove it from the baking container.
Slice it and serve it with a delicious steak and sauce or enjoy it as a snack!