My name is Boyke ten Broeke, 40 years old, and I've been barbecuing and cooking for 20 years. I was practically raised with it, both literally and figuratively. Cooking and barbecuing are actually the most enjoyable things to do, and talking about them even more so. That's why I offer workshops and, of course, recipes and reviews on this website! In addition to my food blog, I have my own BBQ rub on the market, which is truly Dutch. If you haven't tried it yet, you can order it quickly through the webshop or from one of the many retailers in the Netherlands!
BBQ Rub As I mentioned earlier, I have my own BBQ rub available in the market, which you can also purchase through this website. No problem. But you can also buy it at one of the many BBQ stores in the Netherlands, Belgium, and Germany. Interested in the BBQ rub? Take a look here!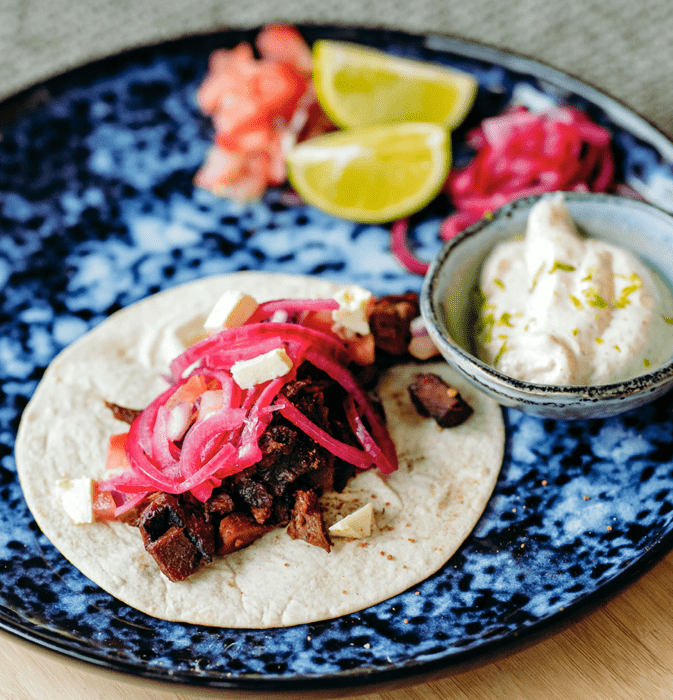 Under the banner of the Hungry Dutchman, I frequently conduct workshops, tastings, and demos at events. I offer workshops in BBQing (including at people's homes on location), outdoor cooking (so authentically cooking outdoors with cast iron over an open fire). Starting in 2023, I'll also be offering workshops on sausage-making. More information about this will be available soon. Additionally, I occasionally provide small catering and private chef services.
Spareribs Project Before the Hungry Dutchman came into existence, there was another website called the Spareribs Project, which featured delicious spare ribs recipes. I started with this and became somewhat of a specialist in it. On this website, you'll find the most delightful spare ribs recipes, each of them creatively crafted. Be sure to take a look!